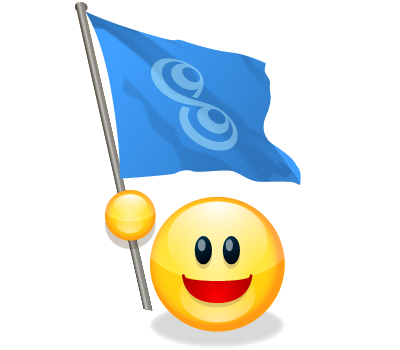 This week, a competitor of ours (imo.im) decided to drop support for third-party IM networks and focus on building out their own platform instead. This got us thinking: reverse engineering other IM protocols is a thankless task and Facebook just acquired WhatsApp for ~19 billion dollars, so what the heck are we still doing here?

Interoperability is difficult.
To be perfectly clear, everything the imo team said is true: supporting third-party messaging networks is awful. Not only can it be frustrating technically, but you're often left with a half-broken implementation for reasons completely outside of your control. Why isn't AIM connecting today? Dunno. Why do half of your Facebook messages not show up on all of your devices? Blame feature gaps in their XMPP gateway. At some point, the temptation to punt and focus your company's energy on building its own reliable messaging network is almost unbearable.

We've been there.
In fact, we've been running our own messaging network since 2006 in the form of what some of you know as Astra and others just as Trillian. Running our own messaging network has given us the opportunity to build our own awesome IM protocol, work on things like audio and video calls, reliable file transfers, native support for TLS, our "continuous client" dream, and generally learn all of the ins and outs of running a service. It's been great, and we obviously believe our service is fantastic!

And yet…
Trillian was started because Kevin and I had a problem: we were tired of having to load mIRC and AIM at the same time just to stay in touch with all of our contacts. Millions of people still rely on "legacy" networks like AIM, Yahoo, and Google Talk to get their jobs done and stay in touch with (ok, perhaps slightly older!) members of their families. We therefore believe it remains important that we keep up our efforts at providing interoperability in Trillian even as we continue to invest in our own network. Still, it's important to remember that Trillian is not immune to industry change, and the day may come when we're no longer able to provide interoperability for reasons outside of our control: Microsoft's decision to shut down SkypeKit, for example, will eventually be the end of Skype in Trillian. That's why we encourage everyone to use Trillian's messaging network: share your Trillian username with your other Trillian-using friends and add each other to get started!

We wish the entire imo team the best of luck, and are obviously a little jealous of their newfound freedom from nights buried in assembly and network dumps. We hope that when they make their first billion that they remember our shared struggle send over a box of Cristal.